Targeted Fertilizer Markets
Green Markets' fertilizer market research is led by: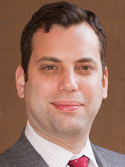 Neil Fleishman
Senior Industry Analyst
Green Markets

Neil Fleishman has analyzed global fertilizer markets and companies for over a decade.
His work with Green Markets includes the Global Fertilizer Quarterly series covering each of the N, P, and K markets in detail. Mr. Fleishman also produces fertilizer market research on a variety of topics of import to the industry, and leads/contributes to bespoke market research and advisory projects.
To learn more about Mr. Fleishman's work, contact your Account Manager, or contact Neil directly at +1.603.357.8241 or nfleishman@FertilizerPricing.com.