Global Ammonium Sulfate Market:2018-2024
Ammonium sulfate prices found stability during the past year as global capacity expansion slowed. Tariffs on Chinese product in the U.S. continue and imports from that country remain minimal.
The market for ammonium sulfate ("AS") is expanding globally, particularly in the Americas. In North America, there are several new potential capacity increases while outside of the region production is near peak with only a couple of projects that could impact supply. Chinese expansion (via caprolactam) has slowed.
But how will the ammonium sulfate market perform going forward?
And how will prices react in the short, near and long term?
Global Ammonium Sulfate Market: 2018-2024 examines all the relevant dynamics of this specialty fertilizer market. The report, informed by Green Markets' proprietary data on global fertilizer production and prices, delivers insight into the current and expected global AS market including:
U.S. Cornbelt Ammonium Sulfate Price Forecast Through 2024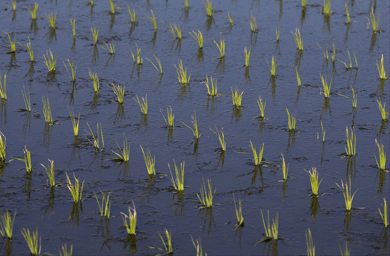 Global Ammonium Sulfate Market:2018-2024
JUST expert insight without the noise. Delivered to you electronically in PDF format.
For a free demonstration contact Jonathan Wentworth-Ping. Call +1.603.357.8160 or email jping@green-markets.com.

Global Ammonium Sulfate Supply, Demand and Utilization 2014-2024
Global Sulfate Supply, by Production Method, 2018

Caprolactam (CPL)
Coke/Emissions (COG)
Synthetic Ammonium Sulfate
Other (including Ni-Pal and MMA)
Global Ammonium Sulfate Production Capacity by Geographic Region 2015-2024:

North America
Latin America
West Europe
Central Europe
East Europe
Africa
West Asia
South Asia
East Asia
Oceania
Ammonium Sulfate Production Capacity by Producer, Method and Location:

AdvanSix
Agrofermex
Agrogen
Alexfert
Ambatovy
Bagfas
BASF
BHP Billiton
Braskem
Capro Corp
China PetroChem Dev Corp (CPDC)
Dakota Gasification
Datang Power
Domo Chemicals
DSM (Nanjing)
EFIC
FACT
Fibrant (Highsun)
Fujian Shenyuan New Materials Co., Ltd
Fujian Yao Long
Glencore
Grupo Azoty

GSFC
Haili Shandong
Highsun (DSM Chemicals)
Hubei Sanning
Incitec Pivot
IOC
JR Simplot
JSC Grodno Azot
Koch
Kugler / Hydrite
Kuibyshev Azot
Lanxess
Martin Midstream Partners
Maxam-Chirchiq
Met-Mex
Nutrien
Ostchem
Pequiven
Petrokimia Gresik
Philphos
Pingmei Shenma Group
Poole / Dimit

POSCO
PVS Chemicals
Rustavi Azot
SAIL
Sasol
Sheritt International
Shijiazhuang Chemical Fiber Co.
Sibur Holding
Sinopec
Spolana
Taiwan Fertilizer
Teck
Tessenderlo Kerly
Thatcher Group
Toray
Two Rivers
UBE
Unigel
United Chemical Company
Univex S.A. De C.V. (Alpek)
Zhejiang Hengyi Group

Global Ammonium Sulfate Demand by Global Region 2015-2024:

North America
Latin America
West Europe
Central Europe
East Europe
Africa
West Asia
South Asia
East Asia
Oceania

Global Region Ammonium Sulfate Market Update

Global Ammonium Sulfate Demand by Country, 2015-2024

Australia
Belarus
Belgium
Brazil
Canada
China
Columbia
Czech. Rep.
Egypt
France

Germany
India
Indonesia
Italy
Japan
Malaysia
Mexico
Morocco
New Zealand
Peru
Philippines

Poland
Russia
South Africa
Spain
Taiwan, China
Thailand
Turkey
Ukraine
United Kingdom
United States
Uzbekistan
Vietnam

Ammonium Thiosulfate North America Overview

Ammonium Thiosulfate Cornbelt Price Forecast to 2024

Ammonium Thiosulfate Production Capacity by Producer, Method and Location:

Tessenderlo Kerly
Kugler/Hydrite
Koch
Martin Midstream Partners
IOC
Poole/Dimit
Two Rivers
Thatcher Group
PVS Chemicals

Ammonium Thiosulfate Consumption by U.S. State

California
Colorado
Idaho
Illinois
Indiana
Iowa
Kansas
Minnesota
Missouri
Nebraska
Oregon
South Dakota
Texas
Washington
Wisconsin
Rest of States

Current Ammonium Thiosulfate Market Conditions