Market Studies
Inform your strategic business decisions with Green Markets Consulting Services' market studies
Understand how a fertilizer commodity market, or set of markets, is likely to develop so you can adjust your business plans, pricing or purchasing decisions to gain a competitive advantage. No ad-hoc fertilizer market research project is too big, or too small for Green Markets.
Green Markets' Market Studies clients include:
Global Energy Companies
Utilities Companies
Fertilizer Manufacturers
Financial Institutions
Governments
Fertilizer, Chemical, and Raw Material Traders
Fertilizer and Chemical Distributors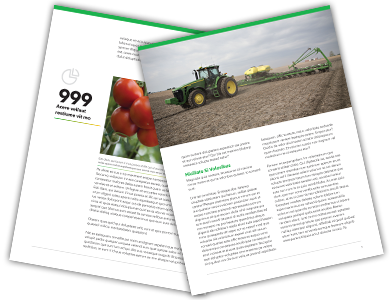 Nitrogen Product-Related Research Projects:
Urea, ammonium nitrate U.S. storage tank analysis for multi-national exploring the acquisition of significant terminal assets.
Ammonia market analysis for global chemical conglomerate seeking to expand production capacities.
5-year ammonia price forecast for U.S. PNW region.
Black Sea ammonia 15-year price forecast for Middle Eastern Government.
U.S. urea, UAN and ammonia 1-year price forecast, by quarter for mid-sized nitrogen products producer.
10-year urea price forecast for U.S. manufacturing company for in procurement planning.
15-year ammonia and urea forecasts for key U.S. indexes for mid-sized nitrogen producer.
UAN, AN, urea and ammonia price forecasts for 5-year period in key global indexes for world-class nitrogen producer and distributor.
Ammonia price forecast for large U.S.-based regional power company including global supply and demand and forecast for major U.S. price indices.
Ammonia market forecast for specialty investment bank that included 15-year price forecast within global regions and localized Cornbelt, and analysis of ammonia trade flows, production capacity, and individual U.S. State demand including price sensitivities based on certain production thresholds.
Potash Product-Related Research Projects:
10-year North American MOP price forecast for new market entrant.
U.S. border State SOP supply and demand, import/export analysis and price forecast for major market participant in Mexico.
SOP and MOP pricing analysis and forecast in Cornbelt region, details of historical premiums afforded in the region and outlook for further increase/decrease in regional premium.
15-year SOP and MOP price forecasts and supply/demand analysis in key target markets for mid-sized producer. Client has requested annual updates of study to continually track specific market parameters of important to business model.
Specialty Fertilizer Product-Related Research Projects:
Overview of the U.S. market for each of N, P, K products including specific supply and demand scenarios comprised of clients own expectations for the market. Price forecast models were designed to allow for customization of influences over time for each of the major N, P, and K categories.
Ammonium sulfate market analysis for significant producer in the market. Analysis included a detailed global market overview that responded to client's specific intelligence needs. A 10-year outlook and forecast were provided for each of supply, demand and key index prices both globally and specifically in North America key U.S. markets.
For a free demonstration contact Jonathan Wentworth-Ping. Call +1.603.357.8160 or email
jping@green-markets.com
.