Green Markets Consulting Services
Confidential and highly specialized advice for fertilizer and aligned industries
Green Markets is proud to have provided its consulting services to some of the most recognizable fertilizer and chemical brands in the industry. You too can leverage over 40 years of expertise, proprietary data, and a deep network of thought leaders to answer your most pressing business questions.
Green Markets' Consulting services run the gambit of offerings from operational to strategy. Clients for these custom projects include:
Global Energy Companies
Fertilizer Manufacturers
Financial Institutions
Fertilizer and Chemical Distributors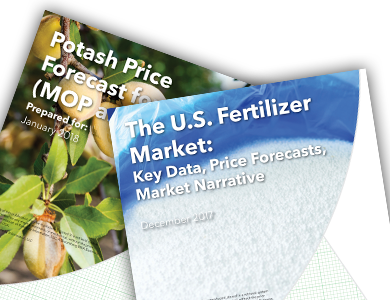 Nitrogen Product-Related Consulting Projects:
Expansion strategy consulting project for global-scale petrochemical company seeking to leverage excess nitrogen byproduct into value-added products. This pre-feasibility study included analysis of global cost of production, recent and forecasted global trade trends, transportation considerations, and recommendations for advancement of project.
Nitrogen fertilizer products overview and analysis for specialty chemicals company serving the additives market. Analysis included nitrogen purchasing patterns, transportation costs across modes, trading information, U.S. State and regional supply and demand. Recommendations regarding the targeting of the most beneficial markets were provided.
U.S. nitrogen product market overview, including supply and demand analysis, identification of impact of new market entrants, and related impact on prices of new supply over 10 years' time. Recommendations made regarding product focus and most beneficial regions for product marketing.
Detailed research on global ammonia market for world-scale producer. Analysis included overall market conditions and 10-year outlook, supply and demand projections with details on assumptions and sensitivities regarding both agriculture and industrial end uses markets, transportation cost and availability for rail, pipeline, and barge modes, pricing and profitability by U.S. region, and an overview of ammonia trading and marketing.
Potash Product-Related Consulting Projects:
Market feasibility study for mid-sized producer undertaking expansion planning. Analysis included very detailed level of analysis based on transportation costs and geographical market reach based on specific operating costs. Recommendations provided regarding likelihood of success should expansion proceed.
Market expansion study for mid-sized producer. Analysis included potential market for industrial-grade product. Recommendations provided regarding market share potential.
Specialty Fertilizer Product-Related Consulting Projects:
Highly detailed market opportunity analysis for technology and services provision in specialty fertilizer manufacturing. Work product included specific market sizing and identification of geographic regions with highest potential. Further analysis included sophisticated 10-year price forecast models that indicated price sensitivities based on multiple supply and demand scenarios.
Ammonium sulfate market feasibility analysis for major energy company seeking entry into the market. Analysis included global market view, and details on the domestic market to potentially be served. Global trade statistics, transportation costs including barge, train and truck were analyzed along with seasonality pricing and peer company-specific profiles. Recommendations were provided regarding the potential of the new market entry.
U.S. organic fertilizer market study undertaken by investment bank seeking opportunities in new production facilities. This analysis utilized 10-years of historical supply and demand data across 14 different organic derivative products in 9 U.S. geographic regions across all 50 States. In addition, comparisons were made to "traditional" organic fertilizer products and chemically similar conventional fertilizers with respect to pricing premiums and demand potential. Pricing surveys were done in key target markets to indicate current market prices. Cost per nutrient unit of a variety of organic and conventional products was completed to identify specific premiums where applicable. Recommendations were provided regarding most opportunistic market areas based on potential location of new facility.
For a free demonstration contact Jonathan Wentworth-Ping. Call +1.603.357.8160 or email
jping@green-markets.com
.