Global Urea Ammonium Nitrate Market 2016–2021:
U.S. Self-Sufficiency, Trade Flow Shifts, and Inland Premiums
The UAN fertilizer market is undergoing dramatic shifts in production capacities… find out how low prices will go, and when!
Urea Ammonium Nitrate (UAN) prices have been on downward trend since 2012. With new North America capacity coming on-line, U.S. imports will be displaced and the markets will have to contend with excess UAN capacity.
With production concentrated in a small number of manufacturers, can their discipline keep UAN premiums afloat in the face of lower prices across the nitrogen fertilizer complex?
This unique study examines all the relevant dynamics of the global Urea Ammonium Nitrate market, analyzes the timing and impact of increased capacity, and gives UAN pricing guidance in the near, medium and short term.
Analysis of the global UAN market includes:
North American UAN Project Expectations
Agrium
CF Industries
CHS Inc
Farmers of North America
HECA (SCS Energy / Hydrogen Energy California Project)
Koch Nitrogen
Magnida
Midwest Fertilizer (Fatima)
Ohio Valley Resources
OCI
Global UAN Utilization 2013-2021:
World Capacity (mln mt product)
World Demand (mln mt product)
Global Utilization (%)
Global UAN Capacity, by Global Region, Excluding China 2013-2026 (mln mt product):
North America
Latin America
Western Europe
Central Europe
Eurasia
Africa
UAN Capacity of Top Global UAN Producers (mln mt product):
Achema
Acron
CF Industries
CVR/Rentech
Eurochem
Groupa Azoty
Helm (Methanol Holdings)
Inter Agro
Koch
OCI Nitrogen
Ostchem
Potash Corp (PCS Nitrogen)
Global Consumption and Trade Flows
Top importers and exporters by country (mln mt product):
Argentina
Australia
Belarus
Belgium
Bulgaria
Canada
China
Czech Republic
Egypt
Estonia
France
Georgia
Germany
Lithuania
Mexico
Netherlands
Poland
Romania
Russian Federation
Spain
Trinidad and Tobago
U.S.
United Kingdom
Global UAN Production, by Geographic Region
Western Europe
Central Europe
Eastern Europe and Central Asia
Western Asia
Africa
Latin America
North America
Central Europe
West Europe
Oceania
North American Supply and Demand 2013-2021
UAN Benchmarks:  North American vs. European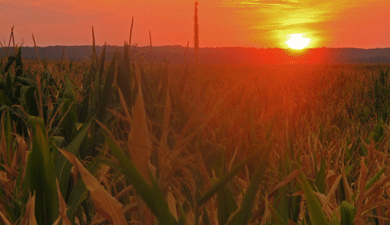 Order Global Urea Ammonium Nitrate Market 2016–2021
JUST expert insight without the noise
. Delivered to you electronically in PDF format. To learn more, contact Lisa Robel. Call +1.603.357.8181 or email
lrobel@green-markets.com
.