Green Markets Fertilizer Research
Primary Nutrient Markets (N, P, K)
From current details on fertilizer supply and demand to production costs and price forecasts, Green Markets' research on the primary nutrient markets details the data needed for strategic planning, competitor assessment, and price forecasting.
Quarterly fertilizer market analysis includes:
The research in this series is your detailed monitor of the macro forces shaping global fertilizer prices across the spectrum of nutrients. With this analysis at hand, you'll understand the current market dynamics at play and inform all of your decision-making with regard to procurement, investment, hedging or utilization.
View a short video demonstration of the Global Fertilizer Quarterly, or view this PDF which clarifies the value of this unique research.
Each research report in the Global Fertilizer Quarterly series includes the following:
Fertilizer price forecasts by key geographies and product in 1-6 month, 1-5 year and 10 year increments.
A comprehensive database (in Excel® format) detailing fertilizer production capacity at the regional, country and site level. This fertilizer production database is then modeled to create a variety of aggregations and forecasts of the global supply and demand balance over a 5 year time horizon.
An interactive model with easy-to-use forecasting algorithms that allow you to customize production scenarios using a 'Bear', 'Bull' or 'Neutral' sentiments which in turn change the supply/demand balance projections across the forecast period.
Production cost curve analysis that details the variability of marginal production across major geographical regions. Marginal costs are then analyzed against prevailing market pricing and trade flows to provide clear direction on future pricing patterns.
Overview and outlook of the macro forces shaping fertilizer markets across the globe: from supply/demand shifts to geopolitical, agronomic and economic factors, this research analyzes all the factors impacting the primary nutrient marketplace.
Providing the foundation for your strategic planning, these detailed market studies are an invaluable asset that informs and confirms your decision making in an increasingly volatile and globalized fertilizer market.

For a free demonstration of any Green Markets product contact Jonathan Wentworth-Ping. Call +1.603.357.8160 or email
jping@green-markets.com
.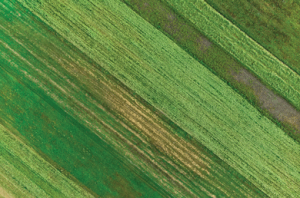 View this brief video below to see how the Global Fertilizer Quarterly can inform your fertilizer market knowledge, business planning and strategy development.
"Your service is excellent. I appreciate that your reports are concise without all the extra 'fluff' that I see in other reports. Its just the information that is valuable to our organization and it saves me time by not having to sort thru 200 pages looking for the most pertinent data. I rely on your Nitrogen Quarterly report. Keep up the good work!"
– Multi-national Investment Bank and Financial Services Company