Global Urea Cost Curve & Analysis
Get crucial details on the forthcoming nitrogen bubble — and how the glut of projects will shift the landscape.
This timely new research and analysis shows how impending global urea capacity additions will affect pricing dynamics over the near, medium and long term as the market heads toward global surplus.
The report, informed by Green Markets' proprietary data on global fertilizer production and market pricing includes:
Global Supply and Demand — analysis and data on the global outlook for urea supply and demand through 2020
Overview of Key Markets — a look into existing and planned projects in North America, India, China, and Latin/South America
Shifting of the Global Cost Curve — how global capacity additions will impact the cost profile of the world's global Urea trade
Global Projects — a review of Green markets' current global project expectations
Support your crucial intelligence needs on factors driving the global urea cost curve framework — today and in the future with Green Markets Global Urea Cost Curve & Analysis.
Global Urea Cost Curve & Analysis will be delivered to you electronically in PDF format.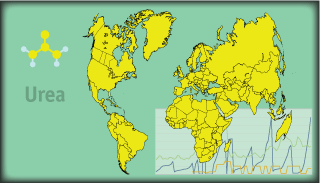 Order Global Urea Cost Curve & Analysis