Consolidation in Cropland and Ag Retail:
A Shift In Fertilizer Buying and Selling
Interactive Webinar
Recorded on Wednesday, June 29, 2016
Consolidation at the farm level has some big implications for ag retailers, who are facing questions of their own around consolidation.
Commodity prices, currency pressure, and macroeconomic conditions generally are creating an environment for another round of consolidation. Both growers and ag-retailers are taking another look at the alternatives available to them.
What's behind this activity and what can the fertilizer industry expect moving forward?
On June 29, 2016 an insightful group of agriculture industry experts shared their expertise on the trends in agriculture consolidation at the grower and at the retail level. Order the webinar recording and in just 90 minutes, you'll gain valuable insight and get answers to such pressing questions as:
Will the consolidation in ag retail persist and intensify? For how long?
How are economics at the farm holding up? Will their confidence level drive cropland consolidation?
How far can cost cutting go at the farm level? What role does technology play?
What shifts growers to buy direct from manufacturers versus retail outlets? How is this critical decision made?
PLUS:
Answers to specific questions asked by your industry peers, during a 30 minute open Q&A
Who would benefit most from ordering this webinar recording?
Fertilizer manufacturer executives, product managers, plant managers, strategic planners and sales executives
Fertilizer dealers, traders and purchasing and supply chain managers
Transportation professionals
Investors, financial and market analysts tracking the fertilizer industry
Business Consultants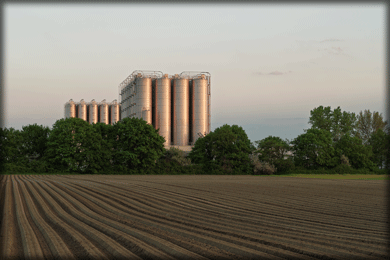 Order today
$299 per person recording
Webinar faculty included:
Jason Miner, Senior Analyst – Global Chemicals, Bloomberg Intelligence
Jason Miner is a senior analyst for Bloomberg Intelligence, a unique research platform that provides context on industries, companies, and government policy, available on the Bloomberg Professional Service. Mr. Miner specializes in global chemicals, including basic and diversified (e.g. BASF, Dow Chemical, Formosa), specialty (DuPont, AkzoNobel, Nitto Denko) and agricultural (Monsanto, Yara, Syngenta) chemicals producers.
Prior to joining Bloomberg, Mr. Miner was an equity analyst at Deutsche Bank, where he covered producers of basic, specialty and agricultural chemicals publicly listed in North America. He has also worked for New York Consulting Partners and Archstone Consulting (now Hackett group), leading procurement, inventory planning, and manufacturing redesign projects. Mr. Miner began his career as an industrial engineer serving middle-market private equity portfolio companies.
Ron Farrell, Principal, Farrell Growth Group, LLC
Ron Farrell for the past 19 years has served as Principal at the Farrell Growth Group, a consulting firm involved in Agri Business Consulting, Peer to Peer Group Facilitation, Financial Benchmarking, Mergers and Acquisitions throughout the US and Canada.
Prior to the Farrell Growth Group, Ron spent eleven years as President and CEO of RAPID, Inc. and AgGateway Corporation. Agricultural Industry's e-Business Standards organization based in Washington DC. He also spent eleven years at Wilbur-Ellis, serving six years as Vice President and Division Manager, with responsibility for Southern Division agricultural business and development efforts in Mexico. Ron is also the past President and founding member of the Certified Crop Adviser Program.
Phil Kenkel, Regents Professor, Oklahoma State University
Phil holds the Bill Fitzwater Cooperative Chair at Oklahoma State University. The Chair programs also include traditional and on-line sections of an undergraduate cooperative class and assistance with cooperative internship manager trainee programs. Dr. Kenkel has authored more than 200 research and extension publications, presented over 100 papers at professional meetings and conducted training sessions on producer-owned businesses in five countries. He is a member of the NCERA-210 Research Committee on Cooperatives and is the current editor of the Journal of Cooperatives.
He completed his B.S., MBA and Ph.D. at the University of Kentucky. He has been in his current position at Oklahoma State University in Stillwater, Oklahoma since 2000.