Advisory Services
Trusted for much more than price and market reports
Green Markets also delivers fertilizer industry expertise on a custom, confidential basis.
Our analysts are trusted by leading market participants for:
Supply and Demand Scenarios
Price Forecasts
Micro-market Segmentation

Risk Assessment
Production Planning
Market Opportunity Identification

Trends, Impact, and Feasibility Analysis
Production Capacity Analysis and Forecasts
Cash Flow Modeling/Financial Analysis

In-depth Briefings
Financial Diligence
Confidential Surveys
Speaking Engagements
To learn more, contact Lisa Robel. Call +1.603.357.8181 or email
lrobel@green-markets.com
.
Recent advisory projects include:
North American ammonia supply, demand, and price forecast for major distributor
Long term potash price outlook and producer SWOT analysis
Nitrogen outlook presentations including investment bank client meetings, directors of large manufacturer
Custom research on geographical-focused fertilizer markets
Custom analysis of super phosphoric acid and ammonium polyphosphate markets
Two pre-feasibility studies for new, large scale nitrogen complexes in North America
North American UAN terminal/tank storage capacity quantification
Multi-year analysis of fertilizer retail consolidation in North America
Nitrogen fertilizer micro-demand outlook in select U.S. regions
Green Markets Advisory Services are led by: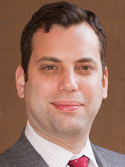 Neil Fleishman
Senior Industry Analyst
Green Markets