Historical Fertilizer Pricing Reports
Identify Historical Trends, Model the Future of Fertilizer Prices
Green Markets offers customized data reports that provides you insight on historical fertilizer pricing trends you need to make informed decisions about the future.
This customized service leverages Green Markets' proprietary database containing hundreds of thousands of data points, spanning over 35 years of fertilizer price assessments. With unlimited flexibility to choose from over 250 combinations of fertilizer commodities and geographical markets, Historical Fertilizer Pricing Reports empower your research and price modeling capabilities like no other resource can do.
Featuring fast turn-around times, multiple data format availability and affordable cost, these data reports are trusted by fertilizer manufacturers, investment banks, traders, transportation companies, analysts and others aligned with the fertilizer and specialty chemical industries.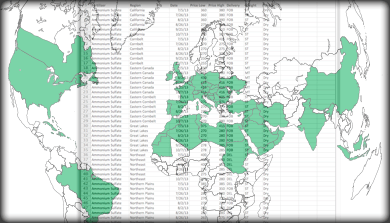 For a free demonstration of any Green Markets product contact Jonathan Wentworth-Ping. Call +1.603.357.8160 or email
jping@green-markets.com
.