Current, Accurate Chemical Pricing Data — Delivered!
Sulfuric acid, ammonia, phos. acid, sulfur, urea and many more, Green Markets delivers current market prices on over 30 different chemicals.
Choose any combination of trusted chemical pricing data from over 300 covered chemicals and regional combinations, and create a Chemical Pricing Data package to meet your specific needs.
Used by chemical companies, manufacturers, traders, producers, and investors, the Green Markets Chemical Pricing Data is accurate, efficient, and economical market intelligence you can put to use immediately:
Reduce risk in your sales or procurement teams with the knowledge of current chemical price levels
Use Green Markets' trusted, objective price assessment in your forward contracting to save time and administrative burden
Stay informed on price movements in geographic markets in which you operate or that impact your business
View all of the chemical and regional chemical pricing combinations available to you every week.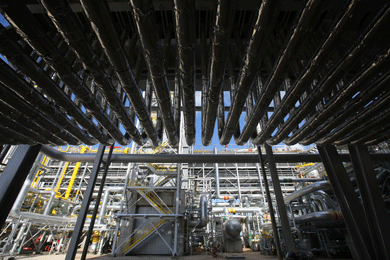 Learn more about Green Markets' Chemical Pricing Data!
Complete the form below for quick response, or contact Customer Service at GMsupport@bloomberg.net, or +1.603.357.8103.
Mention the special offer for new Green Markets clients: save 20% on Chemical Pricing Data!
Prices start at less than US$1,000 for a full year of data access.