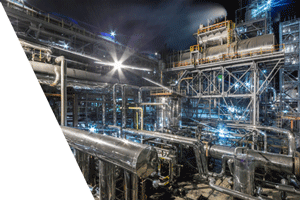 Sponsorship Opportunities
Gain exposure across NITROGEN aligned industries with an economical and impactful sponsorship.
For more information, contact Jonathan Wentworth-Ping at jping@Green-Markets.com or call +1.603.357-8160.
"I found it to be very rewarding and look forward to the next. Keep up the good work and the important communication and info within the industry. I know planning and hosting such a high profile event is not an easy task-job well done!!"
– Large Nitrogen Product Distributor
In-person Conference
NITROGEN North America 2019
May 30, 2019
Luxor, Las Vegas, NV
New North American nitrogen facilities are operational and their product is flowing.
Distribution mechanisms are facing upheaval in the wake of the impending Magellan closure while fertilizer buyers are leveraging new production sources and reducing river reliance.
New technologies, the prospect of regulated nitrogen use, relatively flat crop prices, anti-dumping duties and slowing economies are gaining disruptive momentum.
Everyone agrees it's an interesting time. And knowing what's next for the North American nitrogen industry is becoming increasingly imperative.
NITROGEN North America addresses the upheaval facing the agricultural and industrial markets for ammonia, urea, and UAN nitrogen products. Not a trade show, this event is all business. Join us and you'll gain access to the latest data, interpretation, ideas and thinking about the nitrogen industry.
Now in its fourth iteration, NITROGEN North America continues the tradition of bringing together professionals from across the value chain to learn about important topics from an expert faculty. Always highly rated, the 2019 edition will be an event that answers critical questions like:
What are the near, medium and long-term outlook for urea, ammonia and UAN prices?
How will the Magellan pipeline closure impact the ammonia supply chain and costs, and what will replace it?
What could a nationally regulated nitrogen reduction program look like?
To what extent are the economics of ammonia use on the farm capable of supporting a reduction plan?
What are prospects for nitrogen producers in the current financial environment?
Are nitrogen product trade flows altered by the new production dynamics?
PLUS you'll learn about a startling new technology: nitrogen fixing cereals.
---
NITROGEN North America
Attendees of NITROGEN North America leave with the expert insight needed to effectively plan for the short, medium and long-term success of their business. One of Green Markets annually produced events NITROGEN North America has featured the following previous session topics, speakers and sponsors.

Past Sessions:
North American Nitrogen Outlook to 2030
Alexis Maxwell, Research Director, Green Markets
North American Nitrogen Trade Flows with a Focus on UAN
Ivan Boasher, Industry Consultant
Nitrogen Fixing Cereals: A New Way for Fertilization
Dr. Karsten Temme, Co-founder and Chief Executive Officer, Pivot Bio
A National Nitrogen Reduction Scheme
David Kanter, Assistant Professor of Environmental Studies, NYU
U.S. Ammonia Pipeline Overview
Alexis Maxwell, Research Director, Green Markets
Ammonia Transport in the Wake of the Magellan Shutdown
Todd Tranausky, Vice President, Rail and Intermodal, FTR Advisory
Farm Economics of Ammonia
Dr. Gary Schnitkey, Professor, University of Illinois
Financial Market Signals for Nitrogen Producers Amid Cheap Crops, Volatile Trade and Teetering GDP
Jason Miner, Senior Analyst, Global Chemicals, Bloomberg Intelligence