Fertilizer and Farm Outlook:
The Impact of Low Crop Prices On Fall Inputs and Spring Decision-Making

Interactive Webinar Recording
Recorded on Wednesday, October 26, 2016
Macro-forces are pressuring prices of both grain and fertilizer. And this year's record production raises many questions about current farm economics and its impact on fertilizer spending by growers:
How will the Fall application season shake out?
What's the outlook for acreage next year?
Will the Spring 2017 prepay meet expectations?
Are there opportunities amid the challenges of dealing in ammonium nitrate?
Where is fertilizer supply, demand, and pricing headed next year?
To what degree has the farm P&L been impacted recently?
Is the commodity super-cycle changing the economics of the Spring 2017 fertilizer buy?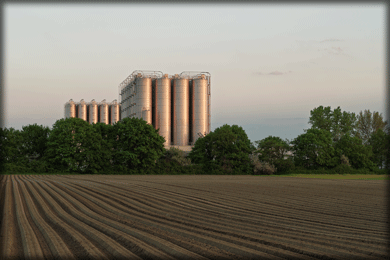 Order Fertilizer and Farm Outlook Webinar Recording Today!

This all-new webinar recording from Green Markets answers these questions (and more!). Speakers in this exclusive learning event include:
Richard Brock, President, Brock Associates
Topics covered:
Fall 2016 harvest update and production forecasts
The latest acreage projections for 2017
Updates on the "the agriculture economic cycle" detailing the current health of the ag sector
 Gary Schnitkey, Professor in Farm Management, University of Illinois
Topics covered:
Current farm economics; how healthy is farm profitability
An outlook for each of corn and soybean farm spending levels based on today's latest data
Allen Aycock and Blake Harrison, Sales Directors, Waterway Ag
Topics covered:
A detailed progress report for Fall 2016 fertilizer movement
Spring 2017 prepay expectations and the outlook for fertilizer supply, demand, and pricing
The pressures currently facing the Ammonium Nitrate business
PLUS an open forum roundtable:
Our webinar panel of experts answered questions during an open Q&A.
Webinar faculty included:
Richard Brock, President, Brock Associates
Richard Brock is owner and president of Brock Associates, an agricultural marketing advisory service and publisher of The Brock Report, a 20 page weekly fundamental and technical newsletter.  His firm manages grain sales on over 400,000 acres throughout the U.S. and is an advisor on purchasing strategies for many large poultry, pork, dairy and food companies.  Brock is on retainer with several agri-business firms for his input on strategic planning. He writes a monthly column for Delta Farm Press magazine and  speaks at over 50 conventions and conferences per year.
Brock grew up on the family grain and pork farm in central Indiana. He received his Bachelors of Science Degree in Agricultural Economics from Purdue University and his Masters Degree from Cornell University.  He lives in Milwaukee, WI and Destin, FL
Gary Schnitkey, Profession in Farm Management, University of Illinois
Dr. Gary Schnitkey is a professor and farm management specialist in the Department of Agricultural and Consumer Economics, University of Illinois.  His activities focus on farm management and risk management.  Farm management work has focused on examination of issues impacting the profitability of grain farms including corn-soybean rotations, machinery economics, and factors separating profitable from unprofitable farms.
Dr. Schnitkey grew up on a grain and hog farm in northwest Ohio.  He received a Bachelor of Science degree from The Ohio State University and a Masters and Ph.D. from the University of Illinois.  From 1987 through 1998, he was on faculty at The Ohio State University where he held a dairy farm management position.  Since 1998, he has been employed at the University of Illinois.
Allen Aycock, Sales Director, Waterway Ag
Allen is a 24 year veteran of the fertilizer industry, primarily concentrated on wholesale purchasing and river terminal distribution. For the last 12 years Allen has been with Waterway Ag of Metropolis, IL charged with fertilizer purchasing and over seeing wholesale marketing.
Blake Harrison, Sales Director, Waterway Ag
Blake works in the sales and procurement department for Waterway Ag, Inc. where he handles key accounts as well as assists in buying for various terminals. He also manages the sales team and does the buying for Mid States Ag Sales, a joint venture between Waterway Ag, Inc. and Tennessee Farmers Coop.  Blake graduated from the University of Kentucky with a Bachelor of Science degree in Agriculture Economics with a minor in Business.